Whether you are sending email campaigns once a month, weekly, or even on a daily basis you really need to know how they are performing. This is because the setup of email campaigns takes time, money, and effort from you, so not knowing how they performed won't help you reach your objectives and could potentially affect your Return on Investment (ROI).
There are different types of analysis you could perform to measure your email marketing performance, including the following:
Email delivery/deliverability analysis to understand the degree of delivery of your campaigns and where your campaign lands if your subscriber does receive it (inbox vs spam folder)
Engagement analysis to provide an overview of the main metrics related to an email campaign (you can read more about this in Rachel's blog here)
Subscribers analysis to understand the health status of your database (how responsive your users are to your campaigns)
Since all of the above analysis have been well documented for ages, in today's blog I want to focus on an additional type of analysis you should include in your email performance review: email content analysis. I am going to present why this is important and how this can help you reaching your objectives while optimizing your operations.
What is "email content"
For the sake of simplicity when using "content" I'm referring to everything you include in your email campaign from the header down to the footer. See the example below from Premier League club Arsenal F.C. (and you should definitively have a look if you are a Gunners fan).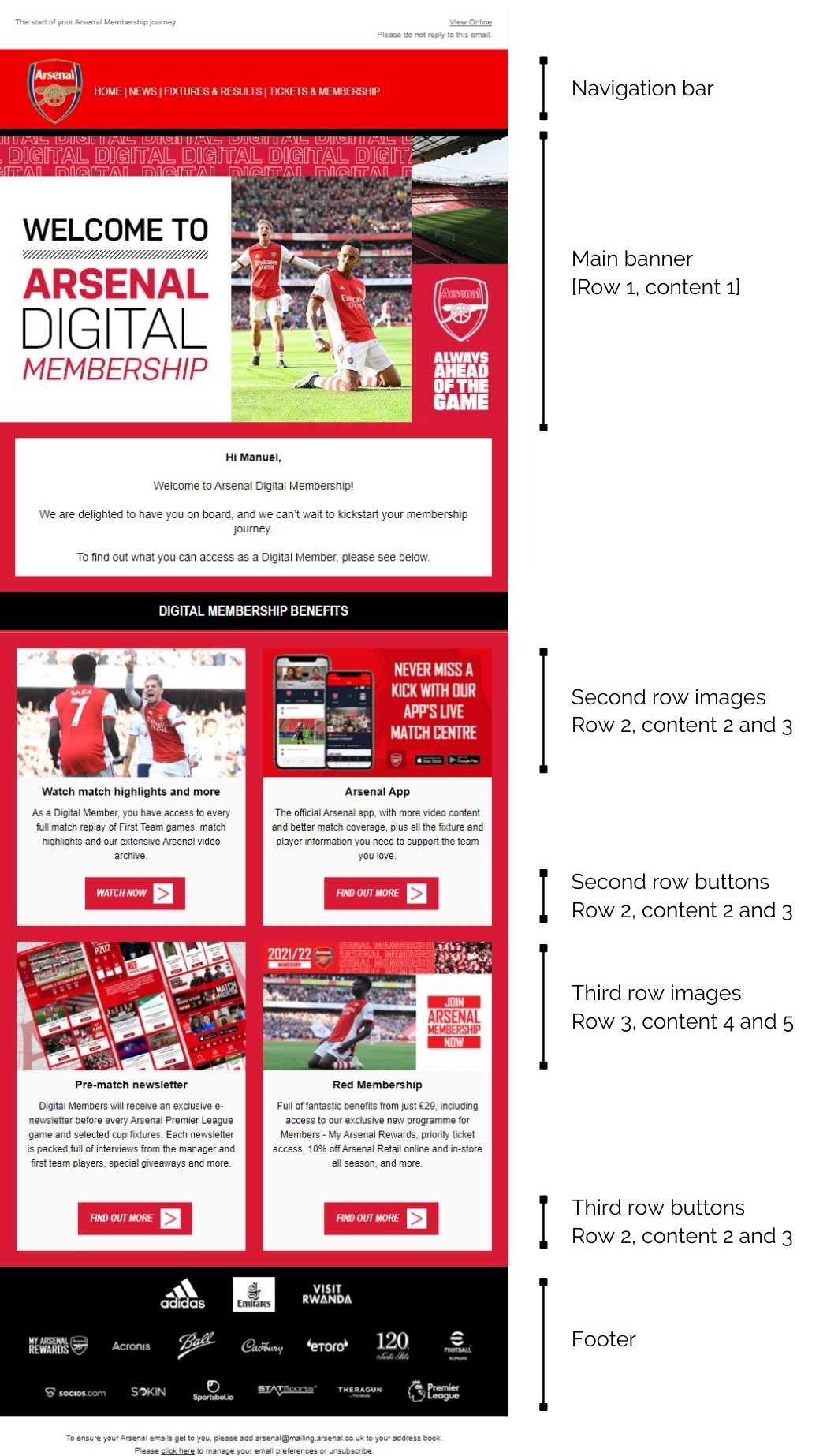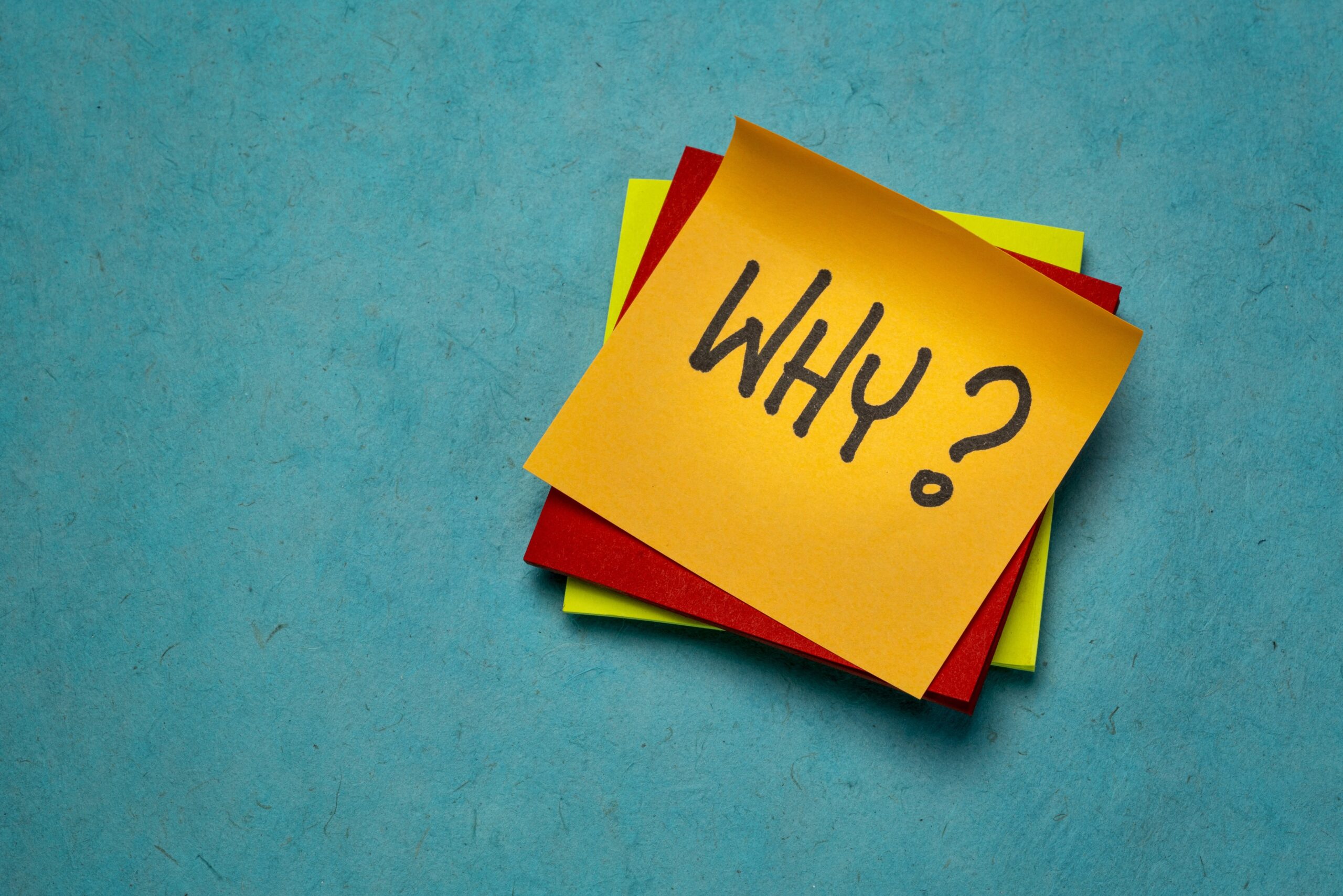 Why you should analyse email content
Let's start with the "why". Everything we do in life and business is based on our interpretation of the world: we do our best to reach a given goal (for example making the user click on the image/button to buy our membership) by selecting the catchiest celebration or choosing the most clickable CTA. But how do we know we made the right choice?
While not everything in life and business is trackable and testable, how your subscribers interact with your content definitely is. You can easily track all clicks on your campaigns using at least two methods:
Take advantage of the reporting features of your email marketing platform, since many of them make it easy to analyse clicks on each link
Assuming you are using campaign parameters to the destination URLs to identify each piece of content in your email campaigns, you can analyse Google Analytics data
We use both approaches at Winners but I'll now focus on Google Analytics data embedded into a Tableau dashboard. This methodology provides the opportunity to easily customise the report. We may want to merge multiple sections into a single one: in the Arsenal F.C. campaign example, we could merge all the URLs in navigation bar into a single section, or even group the two images in the second row into "row 2 images". This way we could then analyse the user's engagement reflecting the vertical scrolling of the email campaign.
The more sophisticated the content tagging system is, the more opportunities you have to improve. In the Arsenal F.C. example, there are three images involving players' celebrations used for different content type (campaign banner, highlights video, membership). By using these assets in the same content type following an A/B testing methodology there is an opportunity to identify which of them converts the most.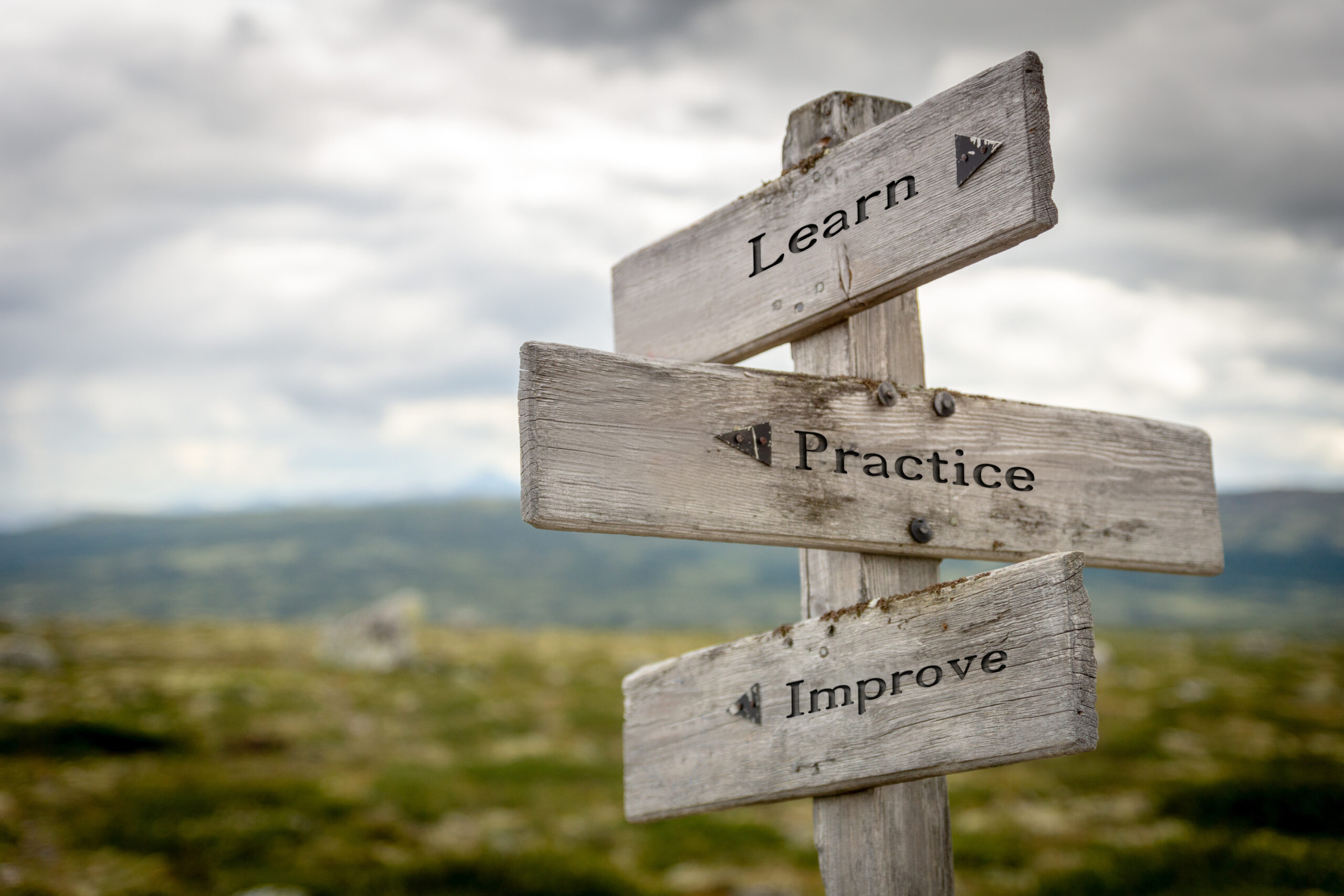 How you can benefit from analysing email content
Now, back to the benefits of email content analysis. The list below presents some benefits but it's not exhaustive as your organisation might have specific benefits based on your approach to email marketing and content production:
Increase conversion (click rate) by optimizing content layout. You might discover a promo content at the very bottom of the campaign drives high engagement and so you decide to include a sales or ticketing CTA in each campaign. Or you might notice engagement on images/buttons/links differs a lot between desktop and mobile and therefore you might change content positioning to maximise the return on mobile devices
Understand more about your customer (fan). You might find out content related to women's football and kids merchandise drives high engagement, regardless of the position in your campaign. This is a great insight for you to support your objectives linked to participation and revenue from your store
Optimise your marketing operations. You would always have "content that converts" ready to use in your email campaigns even during times when you can't produce quality content (due to limited time or resources to produce it)
On a more tactical level, email content analysis helps you to perform the following actions:
Improve content quality (images). We all know content marketing and communications department of sport rights owners create plenty of content so knowing which content drives more engagement is definitely valuable to help them produce "the right content" without wasting time and money on "the wrong content"
Improve CTA text on buttons. Sometimes it's hard to come up with innovative CTAs text ideas to replace the standard "Read more", "Find out more", … and email content analysis helps us to test and learn which texts are more clickable
Improve content position. The email structure might need to change to accommodate new content or to remove existing content type to improve the user experience
Conclusion and next steps
I started this blog quoting Peter Drucker and the importance of analysis to improve performance. There are many types of analysis you could perform (and are probably already doing) to measure your email marketing, but I focused on email content as I believe it's a little explored area with many opportunities. Some benefits were presented in the article while many more depend on your approach to email marketing.
If you are not yet performing email content analysis, I would suggest you evaluate starting to do it. Alternatively, if you are not new to this you could further extend your analysis, for example analysing engagement by content type or including the user's journey once they land on your website. We'll show some further opportunities in future blog posts, so watch this space!
If you would like to have a chat about this or learn more about Winners' approach feel free to get in touch.