CRM as defined by market leaders
Providing a universally accepted definition of CRM is quite a challenging task. If you ask a group of 100 people for it you'd probably get 100 different answers.
This is why I'd like to quote the definition provided by Gartner, the leading IT research and advisory firm: CRM is a business strategy that optimizes revenue and profitability while promoting customer satisfaction and loyalty. CRM technologies enable strategy, and identify and manage customer relationships, in person or virtually.
Having followed 30+ CRM implementation projects I quite like Gartner's definition because it doesn't focus on technology, which is seen as an enabler rather than the driver (trust me when I say most of CRM projects start with the technology as the main driver, which is one the main reasons they tend to fail). "Business strategy" is the key element in Gartner's definition, and this should be the first element when thinking of embarking on the CRM journey.
CRM as defined by Winners
While Gartner's definition is accurate and complete, since my very first day at Winners I started using the following to define CRM: deliver the right message, to the right person, at the right time, and through the right platform. I believe the best combination of these four elements (the message, the person, the time, and the platform) is the key for every company to optimise revenue and profitability while promoting customer satisfaction and loyalty (to reconnect with Gartner's definition). Sports organisations have specific needs compared to other industries: yes they need to generate revenue, but sometimes the focus is also on increasing participation, increasing engagement, improving brand perception or demonstrating governance. This is why Winners' definition is easy to understand if you work in the sports industry.

CRM from theory to practice: examples from the sports industry
Let's see a few examples of "the right message", "the right person", "the right time" and "the right platform".
What's the right message? Depending on the goals you are trying to achieve, the message you may be sending can be the sale of a season ticket, the sale of the brand-new home kit or a ticket to attend a live match. The meaning of "right message" is then straightforward when thinking of what is definitely a wrong message:
Trying to sell a season ticket to someone who has just spent £500 to renew his season ticket from the previous season
Trying to sell the home kit right after a completed purchase of the same product on your online store
Trying to push a season ticket holder to buy a ticket for the next home game
Who's the right person? Again, this is based on your objectives. If you want to sell a £30K premium hospitality package, you may want to target people who attended corporate events for which you know the companies they represent. Also, having the information about a positive feedback they gave from previous experiences attending events may be the icebreaker to start the sale.
What's the right time? While it's true not everyone will immediately buy a product despite the best promotion campaign, it's also true there are right and wrong times to deliver your message. Surely you don't tend to push your fans to buy the club's Christmas jumper in early July; and probably trying to sell the jersey worn by the goalkeeper who gifted your opponent 3 goals last Sunday is not a good idea either.
What's the right platform? Today, people consume content everywhere on many platforms (websites, social media accounts, messaging apps) using multiple devices (mobile phones, notebooks, tablets). And it's not just that: our expectations are higher than ever ("Why are they promoting the next home match ticket with 10% off? I've just bought it using a 20% discount!"). A good example of choosing the right platform to deliver the could be sending an SMS with time-critical information to the fan attending the live match ("Long queue at gate C, gate D is now open") instead of sending it via email (which is a channel more than 1 in 2 of us checks no more than a few times a day, as you can see from this Statista research). Vice versa, promoting the new apparel fits well in an email campaign: plenty of space for visuals and catchy copy plus the possibility to analyse user engagement to further improve campaign results.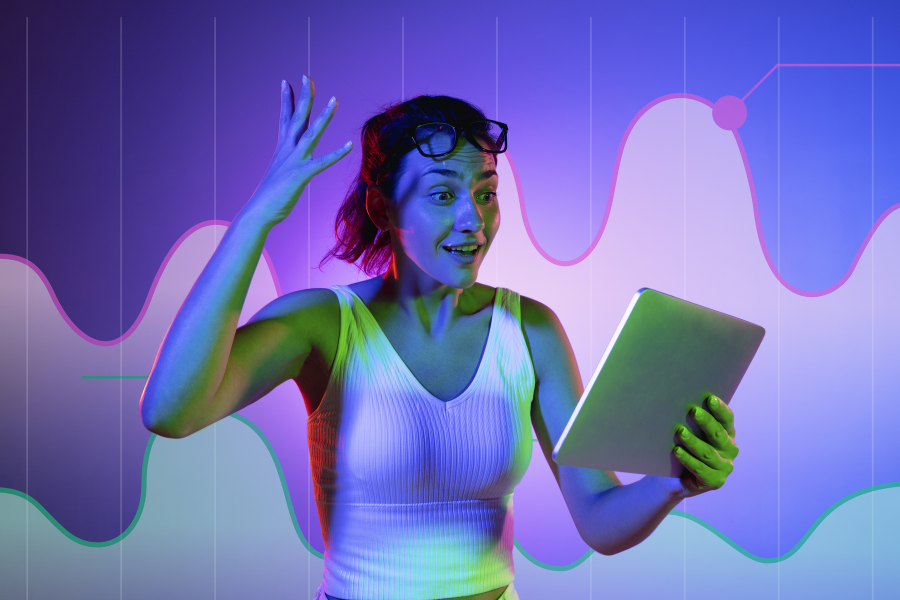 CRM is not just a technology
As already mentioned, we at Winners see the technology as an enabler rather than the driver of CRM. One of the biggest challenges in our work is the misconception that software is a magic bullet: if you buy a "CRM system" your problems will be over. This isn't true: if you focus solely on software, you'll end up with a costly IT project that doesn't deliver.
Our approach to CRM is instead based on the Perfect Circle, five elements that must work together:
Strategy. What are you trying to achieve, in what timeframe, with what resources?
Data. You must focus only on the data that supports your strategy
Technology. Start with what you want to achieve then scope the technology that you need
Process. Robust and systematic processes that are applied, documented, and consistently improved to ensure they support your objectives
Culture. If you do what you've always done, you'll get what you've always got. You need a cross-organisational awareness, understanding and acceptance of your strategy
Conclusion and next steps
I started this blog saying defining CRM is quite a challenging task and there is no universally accepted definition of it. You may even have come up with your own definition of CRM while reading this blog!
If you would like to have a chat about CRM and what does it mean or could mean for you, or even learn more about Winners' Perfect Circle approach feel free to get in touch.